VF Looks
Valentine's Day Outfit – From the Office to Date Night
Feb 4, 2017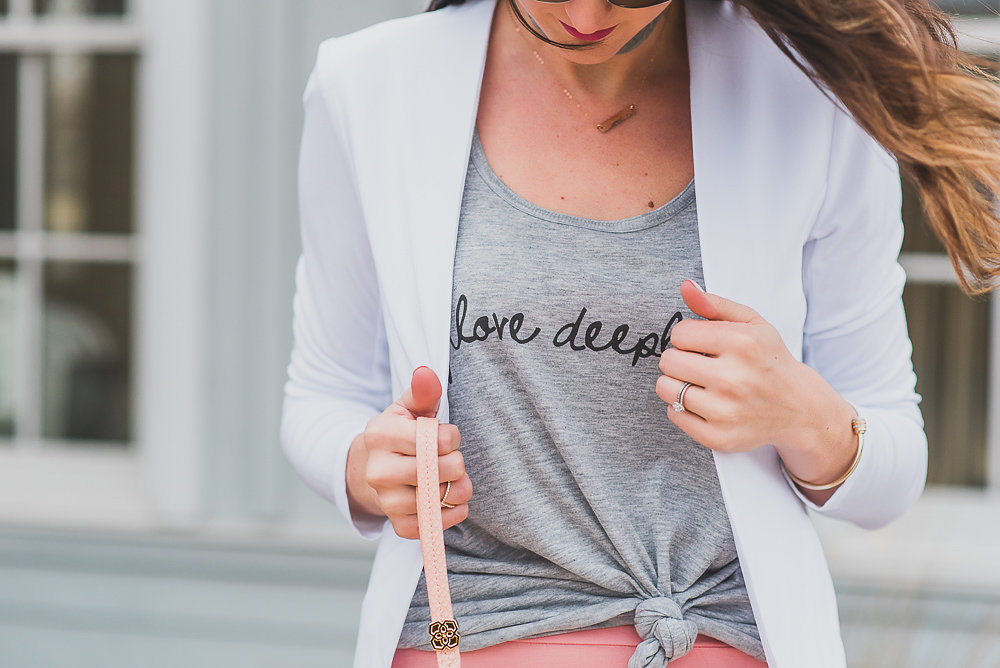 Valentine's Day is coming up so I wanted to give you guys a transitional outfit that is a little different from the norm. Something you could wear in a casual office setting and your evening date. With traffic, child care, and "sorry you're too late – this restaurant is already booked" kind-of schedules…. Valentine's Day can often feel forced.
Which is a total bummer, because I'm all about celebrating love and romance!
When I was working in the corporate world, I remember having twenty minutes (after traffic) to change from work attire to something more date-friendly. I'm not even sure I showered. But my date married me a year later so I guess he didn't mind the stench much! 😉
I always enjoyed decorating my office with seasonal hints. I kept it professional, but I had to let some of my personality show – it was my office after all! For the girl who can relate, I suggest placing a rose inside of a mason jar on your desk. Something as simple as this can make those mundane work tasks a little more bearable.
Whatever you have planned for Valentine's Day, this look should cut down on time, and make your day at the office a little more festive!
Here are my quick transition suggestions:
wear flats to work then switch to heels later.

tuck your graphic tee inside of your skirt then tie it in a knot for your date. 

switch out work appropriate jewelry for a choker or chunky earrings.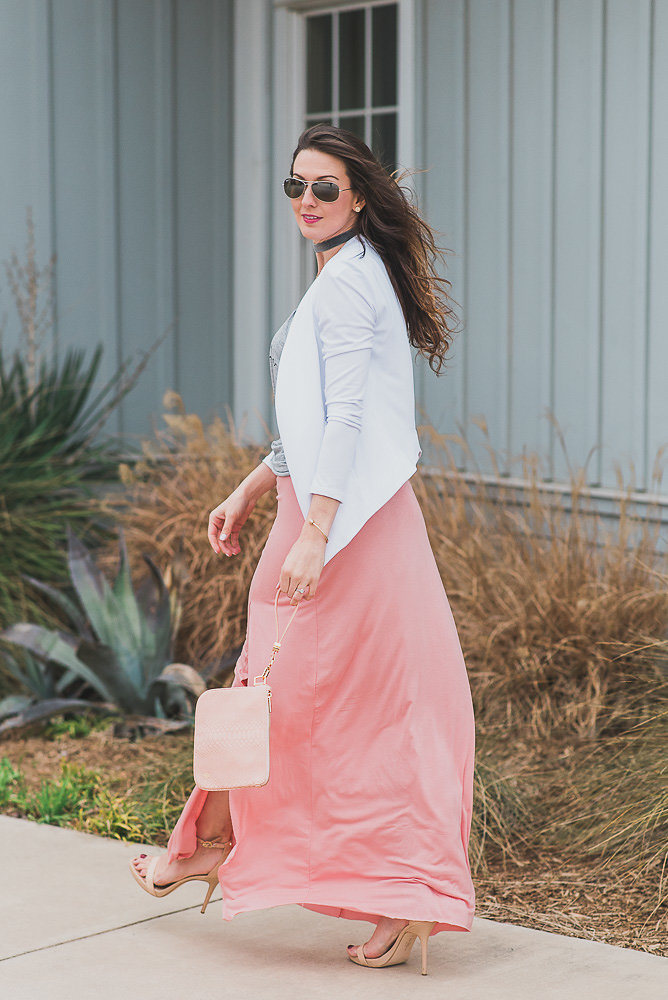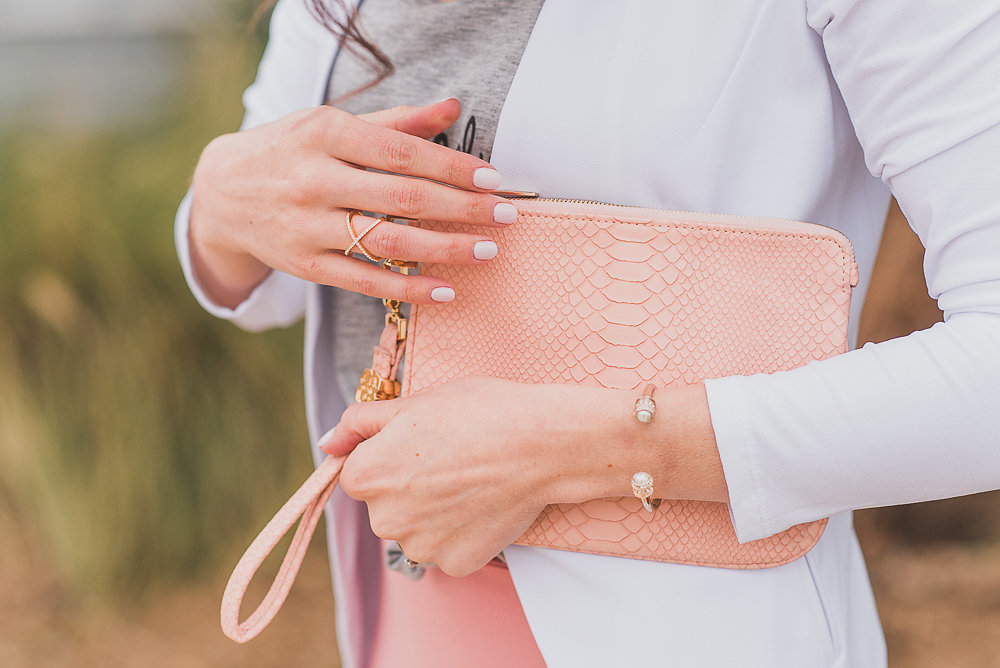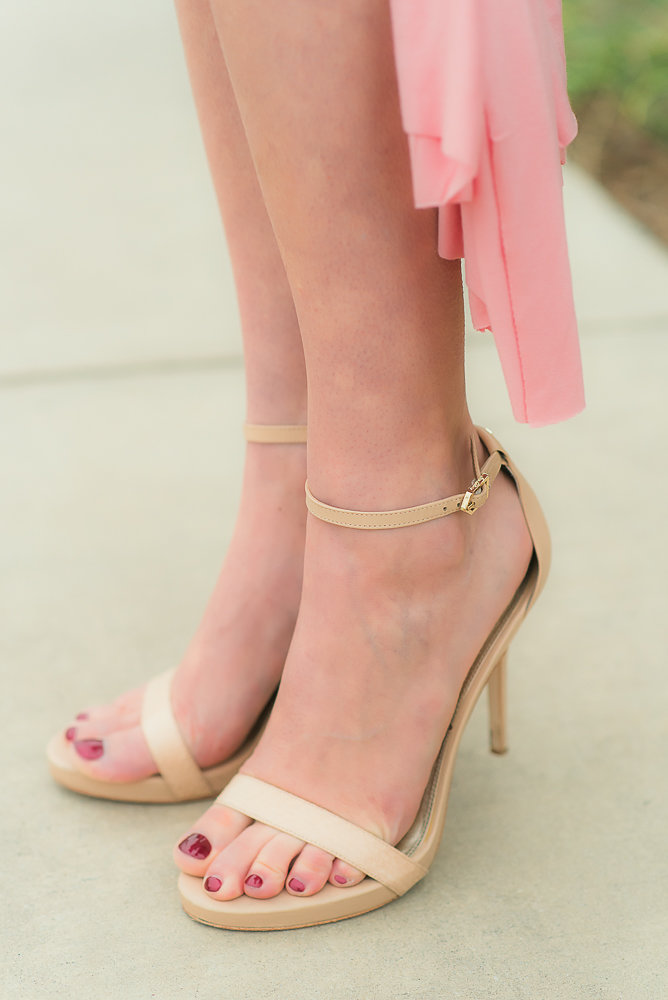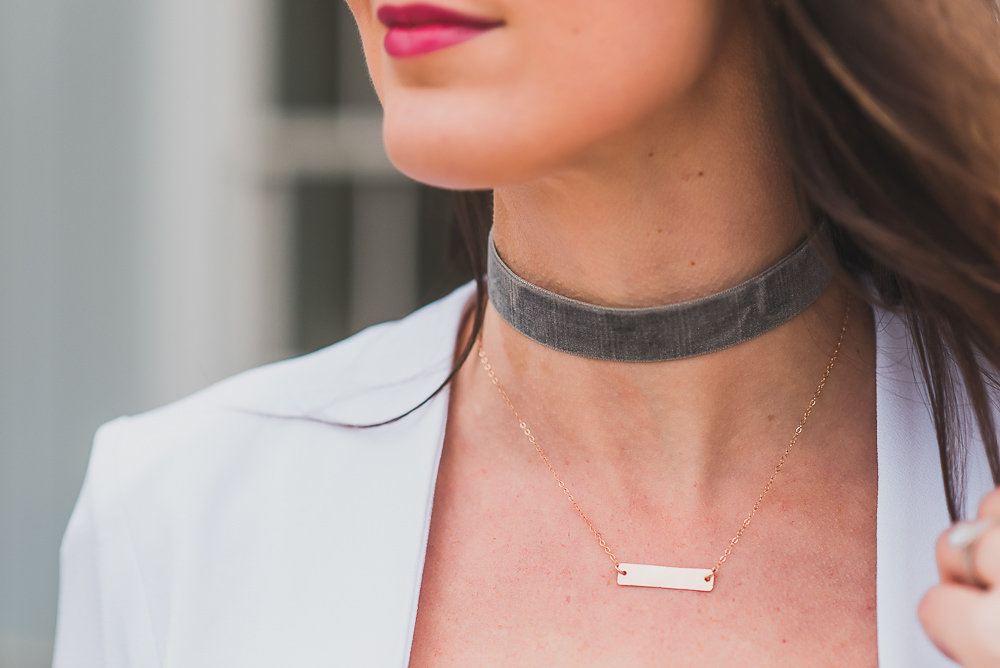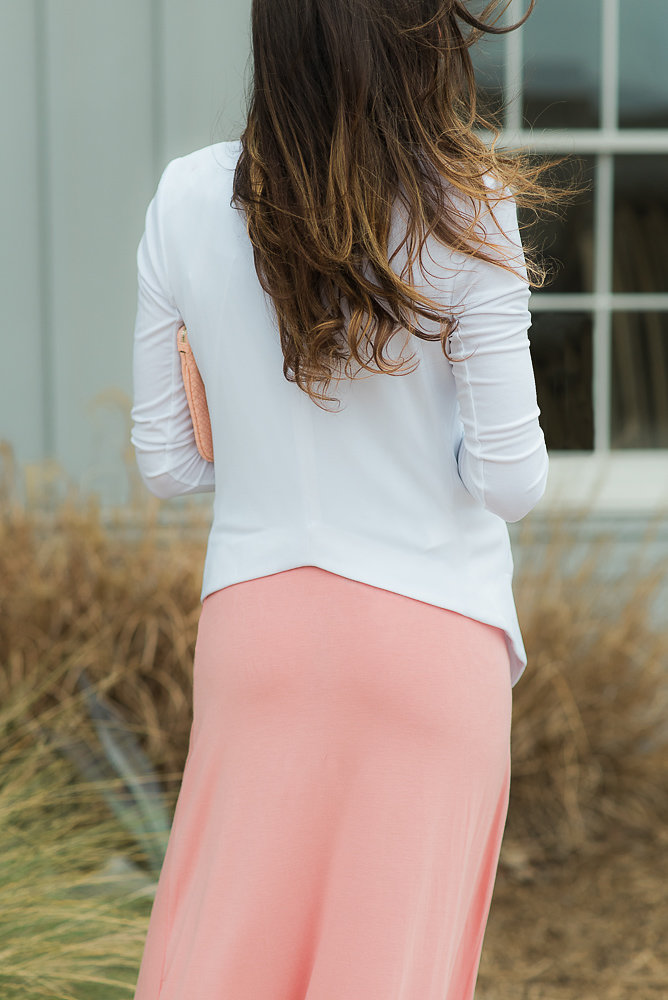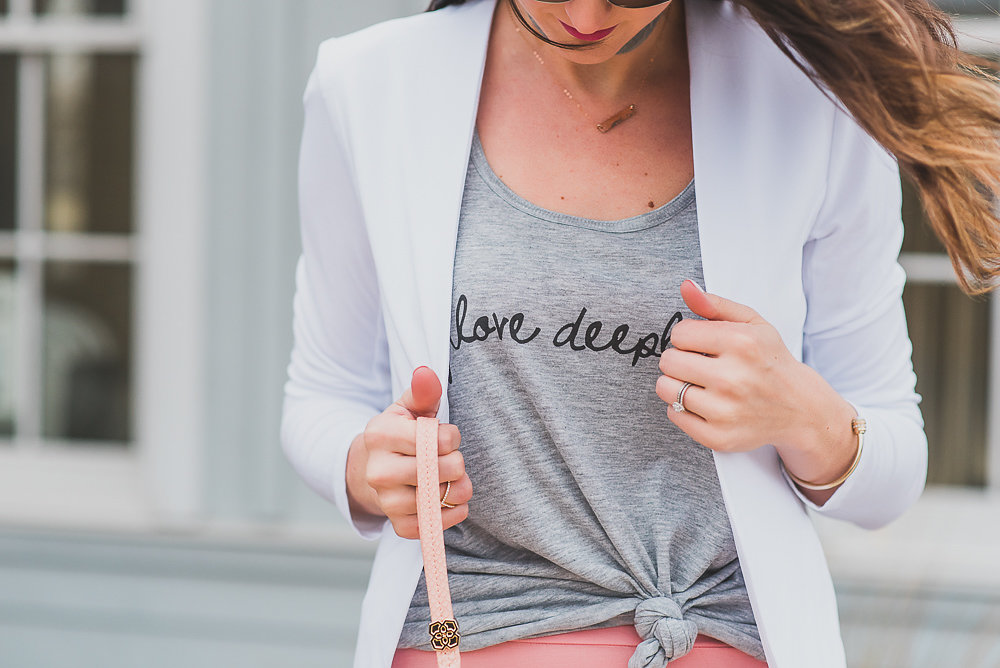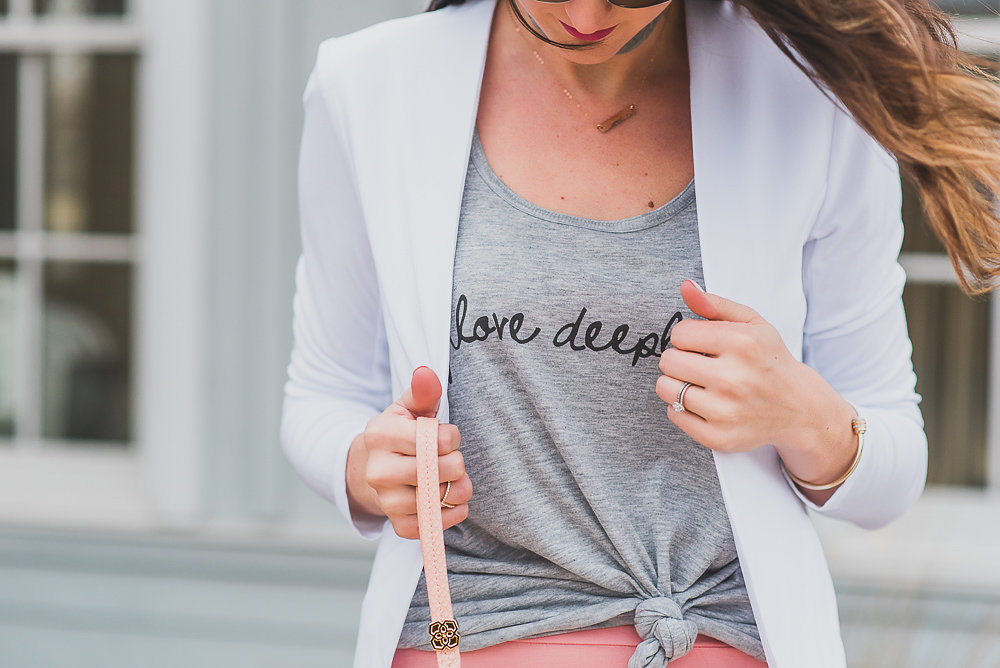 Here are my picks for Valentine's Day. Pair any of these together for a beautiful combination:
You may also like