Hair
Chemical Free Hair Repair
Apr 26, 2017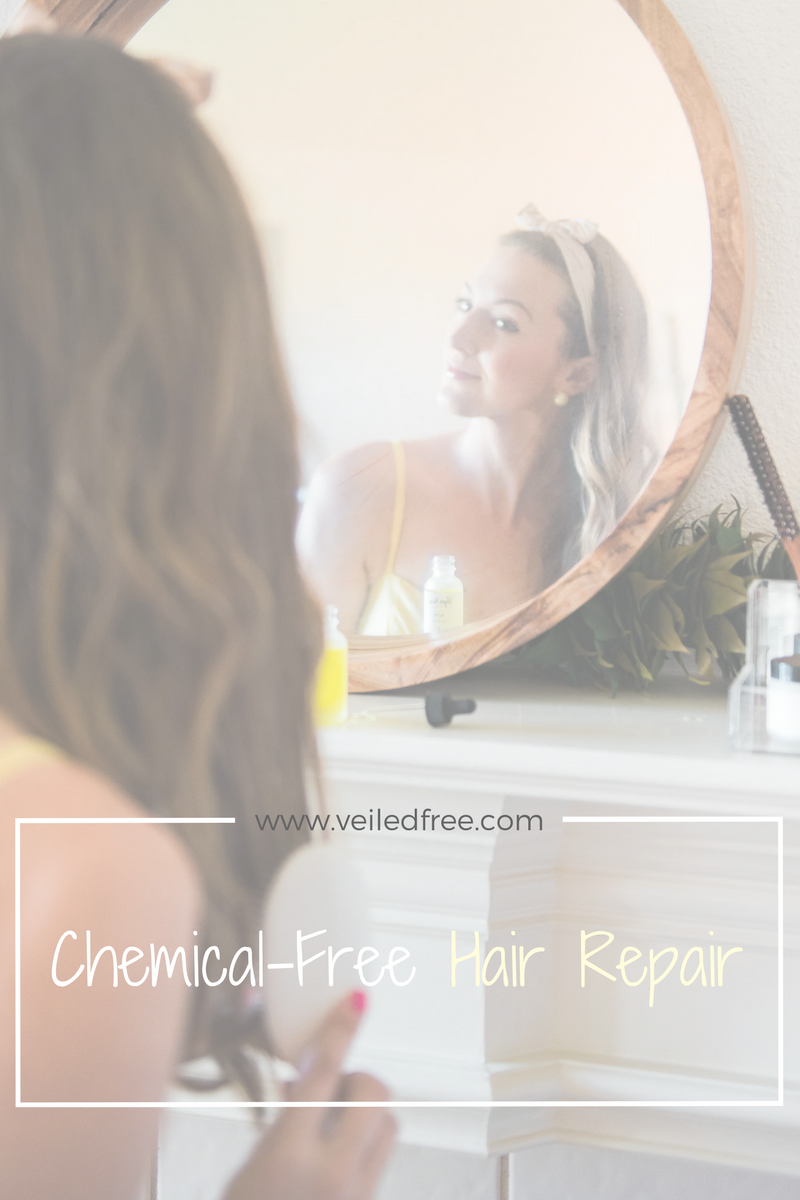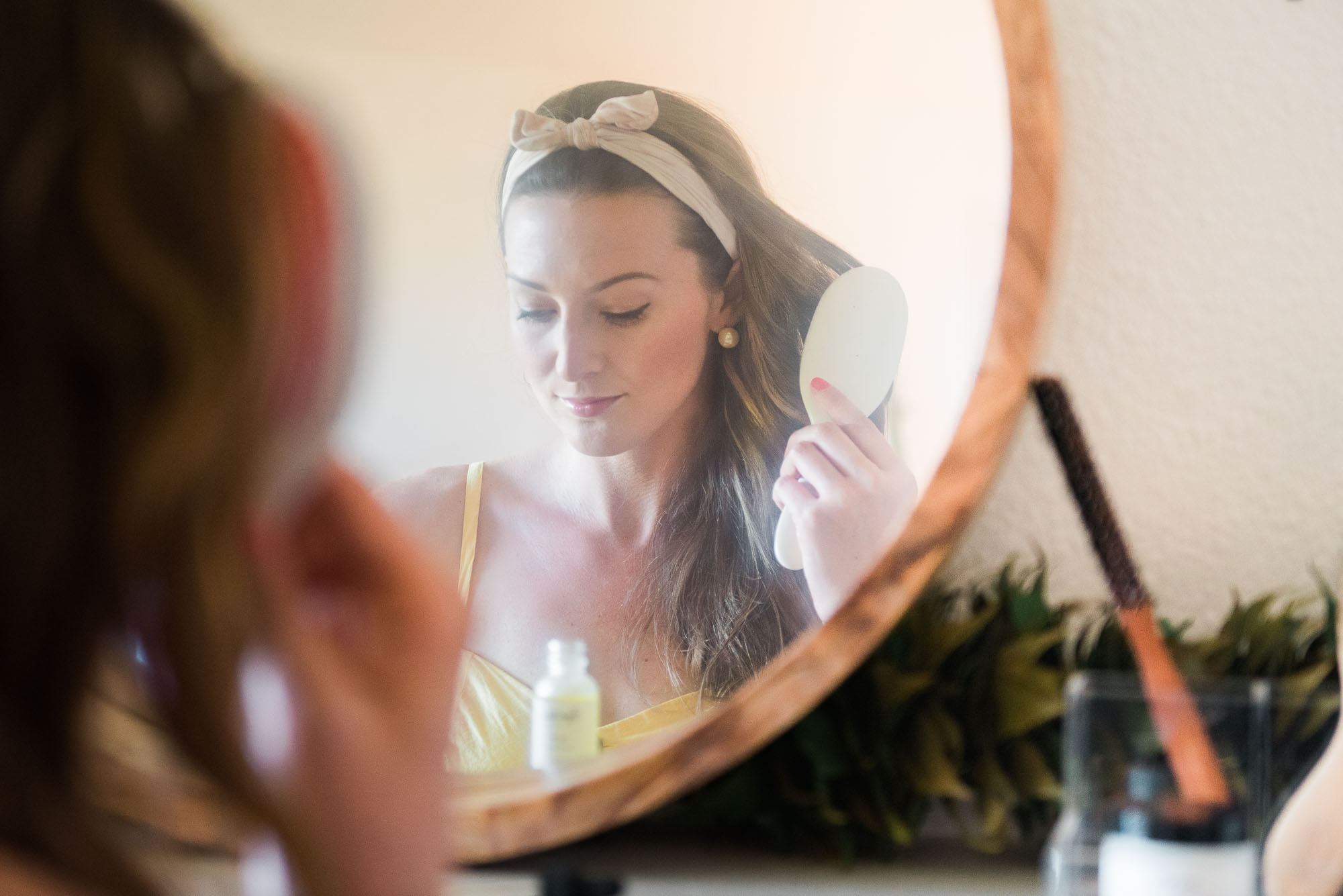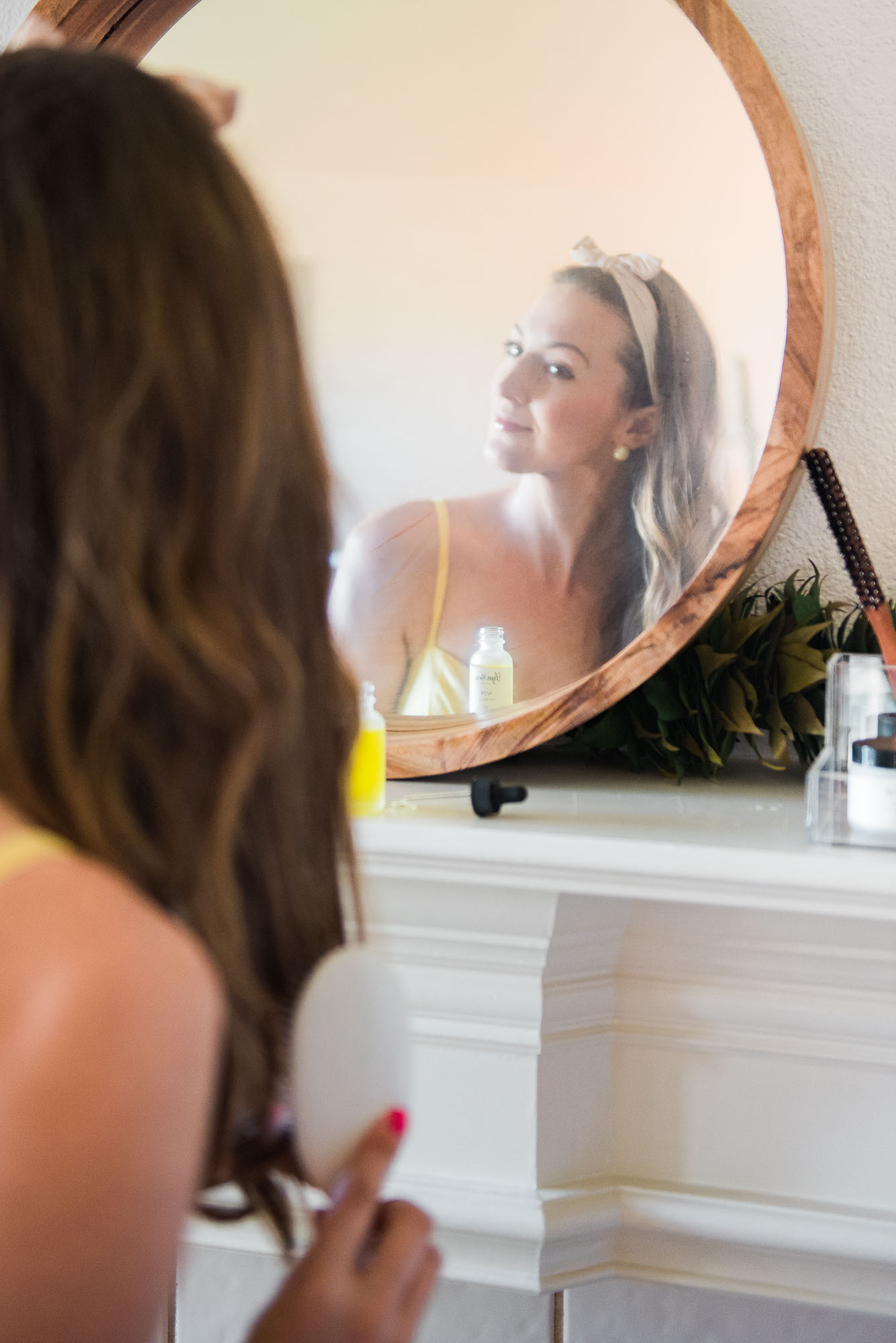 I've experimented with different hair colors and trends throughout the years – and it's been fun to play around with certain looks – but I completely damaged my hair in the process.
Not to mention how I damaged it by regularly using heated tools (curling iron, wand, straightener, blow dryer).
I invested in higher quality, more technologically advanced hair tools about two years ago and I've noticed a major difference in the overall health of my hair since.
I use T3 products – yes expensive – but a good investment. I've never used anything that comes close to their technology. Each tool distributes heat evenly across the barrels for a lot less damage, and consistent style that lasts all day. I use the 1.5″ wand for every day waves and the other sizes depending on how tight I want my curls.
I have a similar love affair for my hair brushes.
I use this wet brush while I'm in the shower (or anytime my hair is wet) to prevent damage.
For regular, every day use while my hair is dry, I use this brush.
Again, pricey but worth every penny, because it will last forever! I love the way the bristles feel against my head. It's like I'm in an old movie where the actress sits at her vanity and counts to 100 while brushing her long hair haha.
Before using any heated tool, I used to apply products with keratin for hair repair – per recommendation of my hair stylist – but after making the transition to an all natural lifestyle – I've found a brand that works just as well called Elyse Marie Botanicals!
I use this hair repair right after I shampoo as a leave in conditioner working through the hair from the ends to the roots, and it heals my split ends and protects from future damage.
Sometimes I use a few drops on the ends of my hair to get rid of dryness, dullness, fly-aways, or frizz once I've styled it. My hair shines and looks luxurious all day, but it doesn't feel heavy like I have a ton of product in it!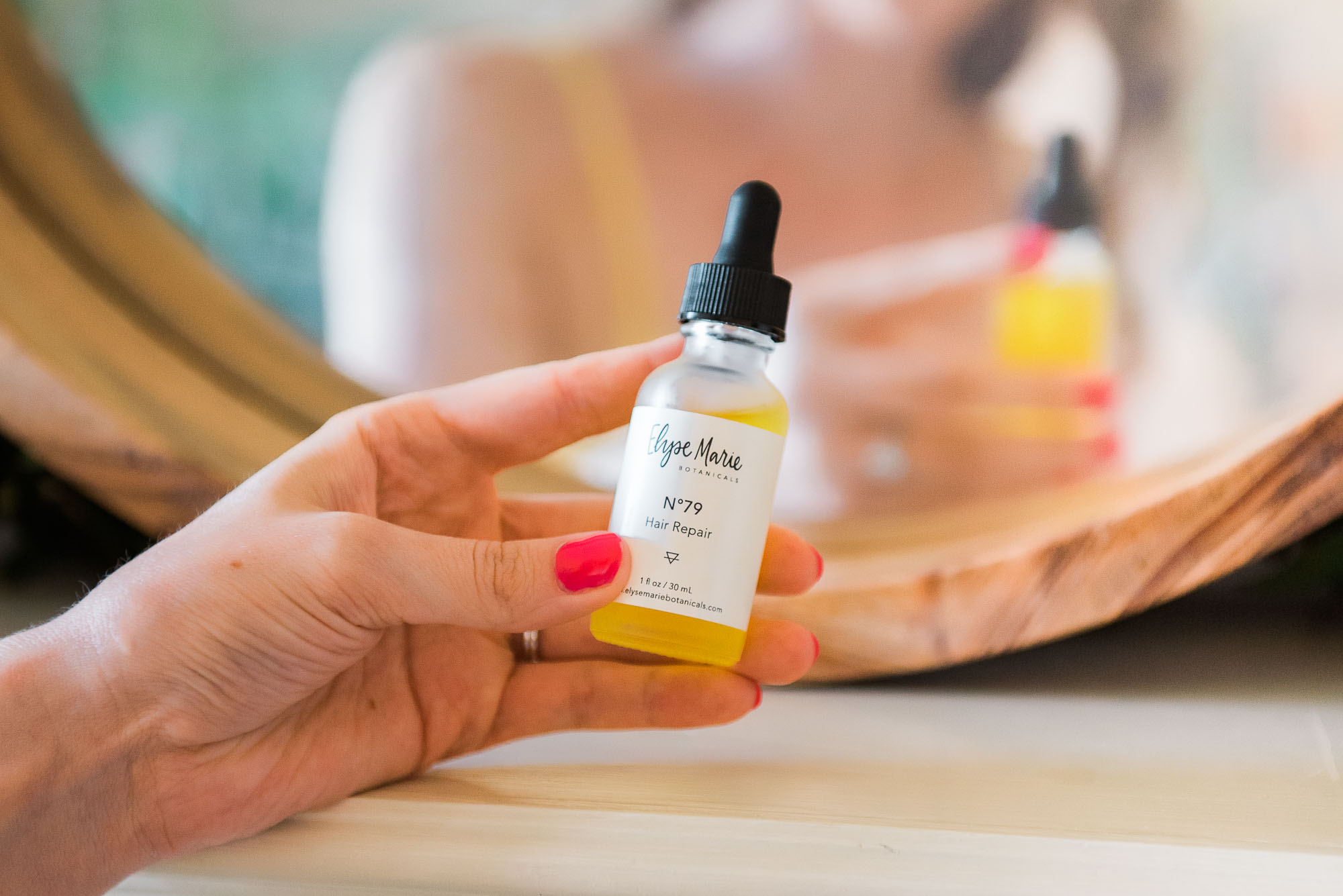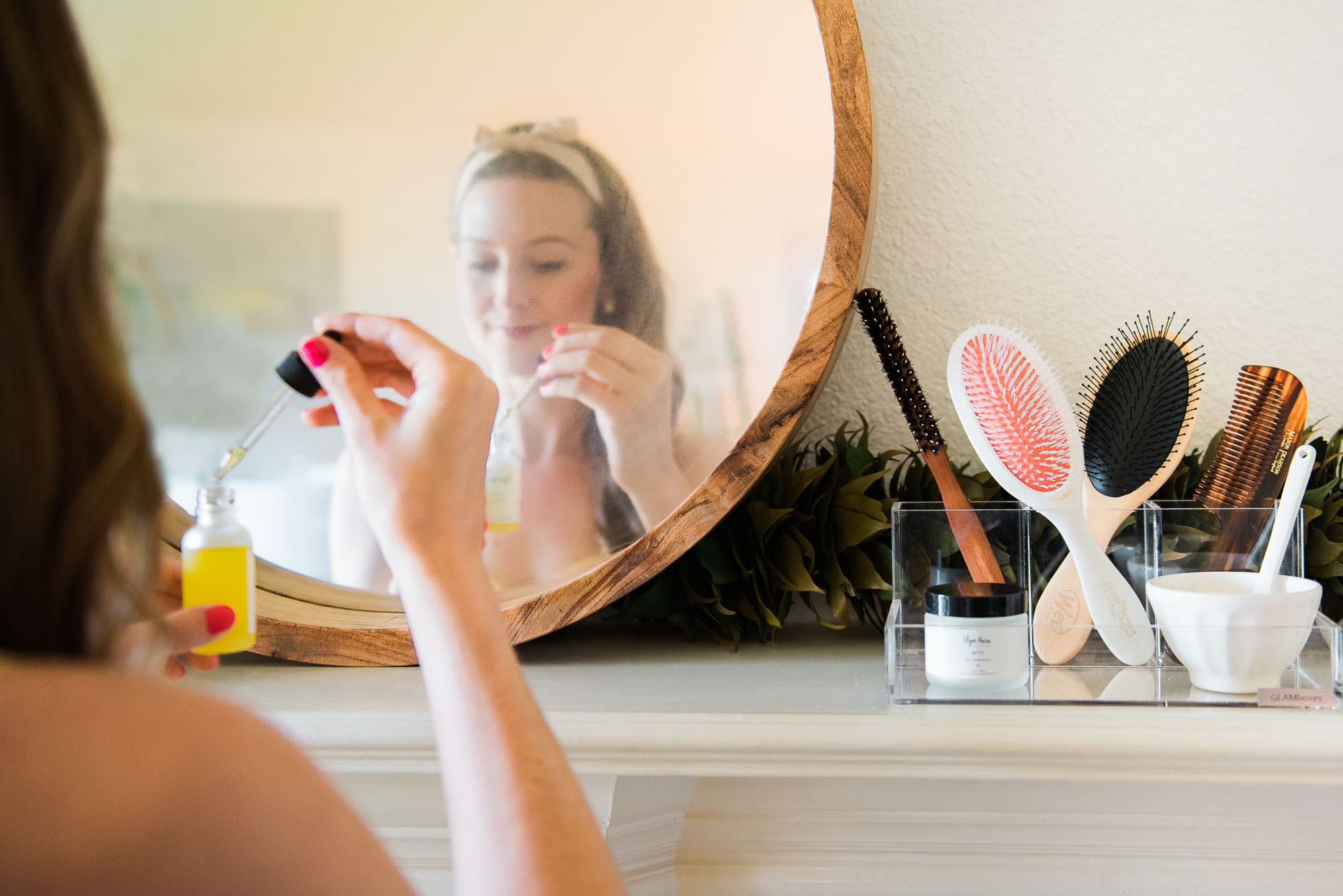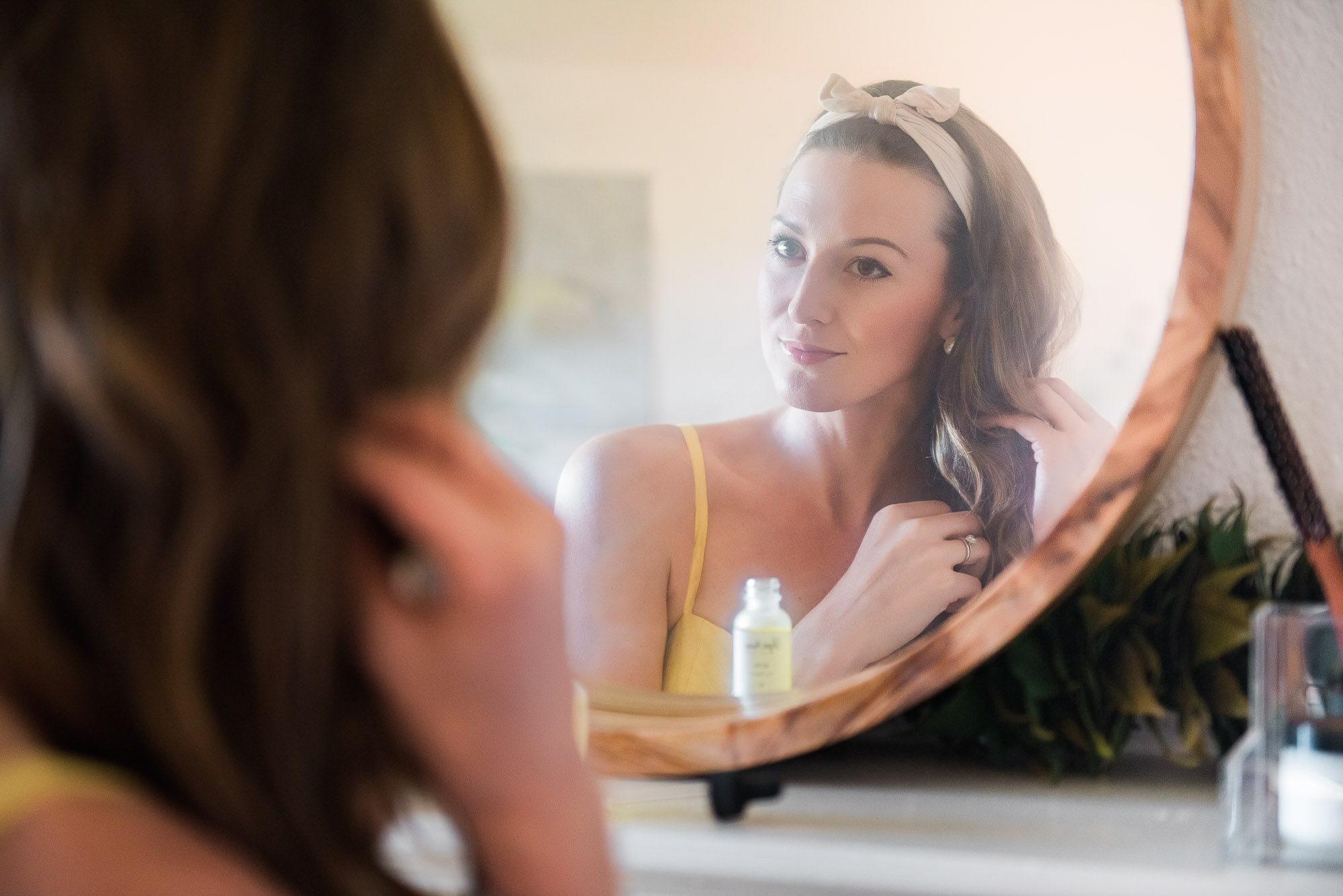 I'm really happy with their dry shampoo too! That's one beauty product busy women like you and I need to work well.
Many dry shampoos I've used in the past contain harsh chemicals, leave my hair a grey color, or just don't work.
This stuff appears translucent while absorbing excess oils. It also minimizes odor which is a fun bonus!
The dry shampoo works best when I let the powder sit on my scalp and around my hairline for several minutes – go make a cup of tea – then massage it in. It helps completely absorb the oil so I don't need to reapply during the day.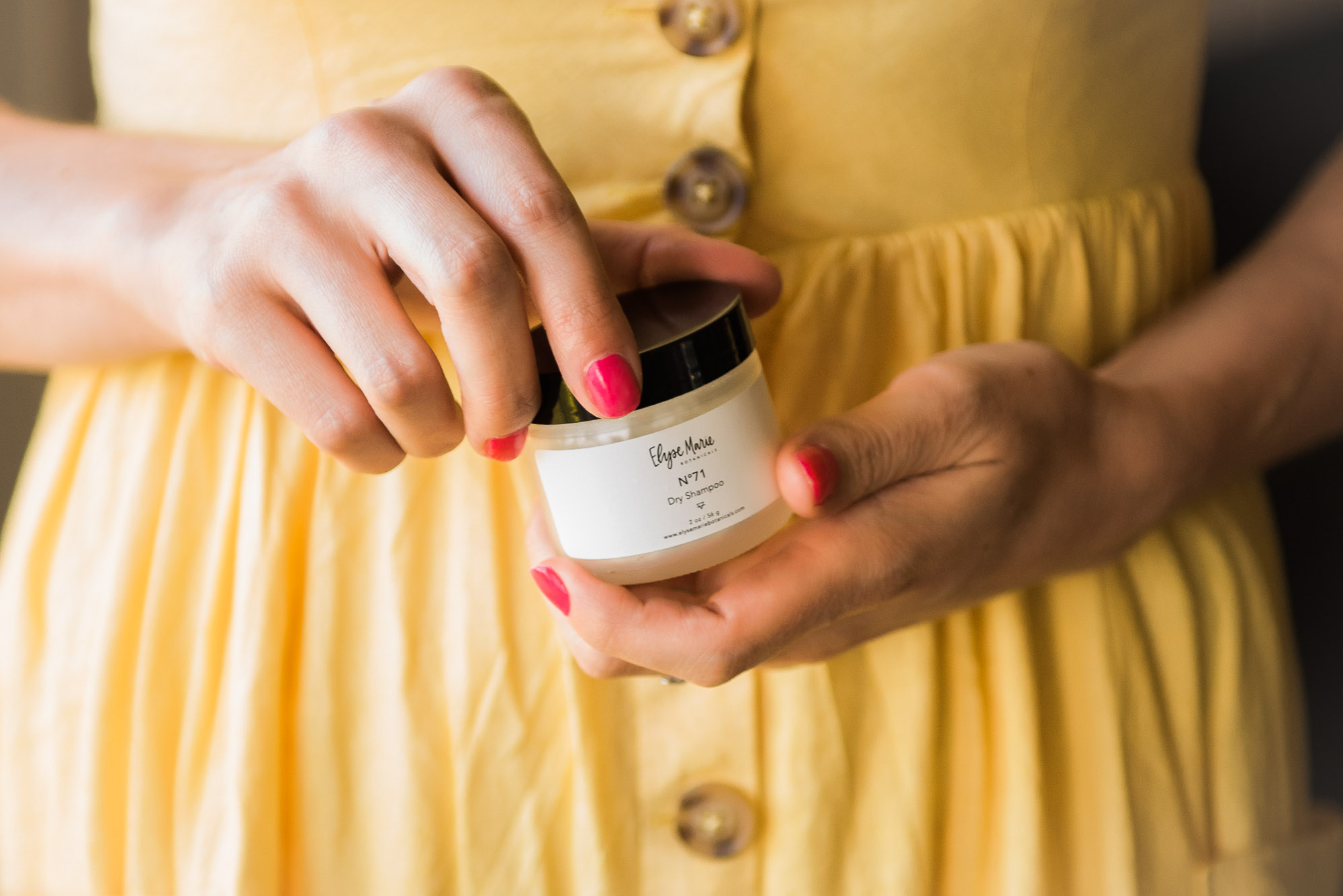 I just love these products because they're chemical free, they look beautiful inside of my glambox, and they work!
If you're wondering what's in my latte bowl, it's organic coconut oil for my weekly hair mask.
Sometimes I mix it with jojoba oil to create a deep-conditioning mask that makes my hair so silky.
If you've never tried a hair mask, simply massage the oil all over your hair, and leave it for two or three hours. I save this for Sunday's after church, because the process is kind-of long……it usually takes multiple times to get it rinsed 😉
There's something soothing about crawling into bed with a clean face and soft hair, and these plant-based products keep me healthy inside and out! 
You may also like