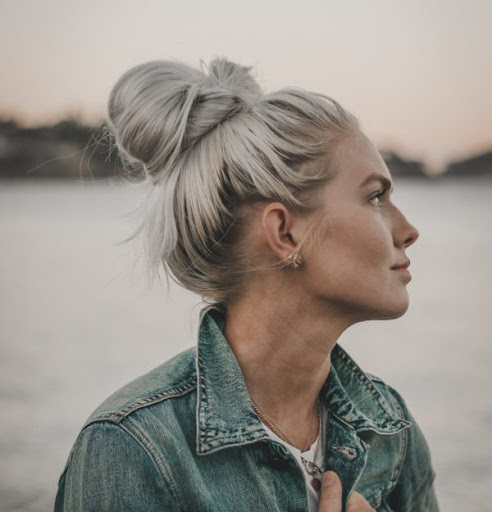 So while equality for women is kind of a huge talking point right now, the thing I'm going to talk to you about in this post still veers towards taboo, for women that is.
I mean, everyone knows men struggle with lust and pornography. A lot of people would think that, more often than not, those things go hand in hand. But we women? Na, we're better than that. Or maybe a better word for it is "purer" than that.
Except for when we're really actually not. Then what? What's a (Christian) girl supposed to do when she's struggling with something that only boys and men struggle with?
Stay quiet about it. Or at the very least, skirt around it by saying, "I struggle with lust…" during those intimate sharing moments at women's' Bible study. And then stare at the ground hoping no one actually knows what you really mean by "lust" but at the same time really really hope you're not the only one.
Growing up, pornography was not the only area I struggled in. In high school I had not one, not two, not three, but four boyfriends. Except if you knew me, you never would have thought I was the type of girl to date around. And I wasn't, really. I think the shortest of all those relationships lasted 7 months (yeah, I didn't like being single for long). I like to blame it on my INFP status (Meyers Briggs, anyone?) and being the type of person who always longs for deep intimacy and closeness with a person. And while I'm extremely blessed to say I was a virgin on my wedding night, there was a lot of fooling around that went down before that night, even with lucky boyfriend number five.
He wasn't really lucky, though. He was actually really, really different.
But I'll get back to that later.
See, like many other Christian girls, I lived under the mindset that I always had to be careful to not "go too far," you know, physically, with a boy. So after those moments of accidentally "going too far" with a boy, I would feel an enormous sense of guilt because I was the Christian girl who was supposed to make it stop.
And it was this feeling of guilt that dominated my view of God most of my life.
When I would think of God, I felt shame. I pictured Him shaking His head in disappointment at me. I pictured Jesus saying His death was wasted on me. And I would walk around feeling the burden of that guilt until the occasional time when it had been a while since I had "gone too far" with a boy or I had been really good at reading my Bible more consistently. Then I would feel pretty good about where I was with God.
But those feelings didn't usually last long. Eventually and inevitably, my deep need for intimacy and to be known by someone would spring up and I would find myself desperately needing to be in a relationship again. Which almost always ended up "going too far." And then the guilt would come again.
And thus was the cycle of guilt and self righteousness that inflamed my teenage years and early twenties.
And it's when that burden of guilt was so heavy that I would turn to pornography or my boyfriends the most. I never ever doubted the existence, realness, and righteousness of God. And when I imagined disappointing that very real God, it was way more than I cared to think about. I never felt close to God, but almost always shunned by Him. So I ran to the things that I felt close to and in the moments of "lust" and "going too far," it was easier for me to try to forget that God was there than to let go of my need for intimacy, because obviously that wasn't going to come from God.
Fast forward to college. Freshmen orientation was August 18, Josh and I started dating September 12. Not a lot in my life and my relationship with God had changed yet at this point, except a month before coming to college, I had gone on a missions trip and decided to rededicate my life to Christ and break up with boyfriend number 4. Now, I was reading my Bible more, trying to pray more, and was attending a Christian college with a lot of people who were doing the same. So I was feeling pretty good about things at this point.
Coming back to what I said earlier, Josh was different from anyone I had dated before. He was from mysterious Seattle, loved soccer, had a funny personality- but the biggest difference? His passion for Jesus was like nothing I had experienced before. Even though Josh was (and is) a very private person, anyone could tell that Jesus meant a whole lot to him by how he talked about Him, prayed, and how he treated others. Seeing his passion for Christ made me know that he would be the man I'd want to marry.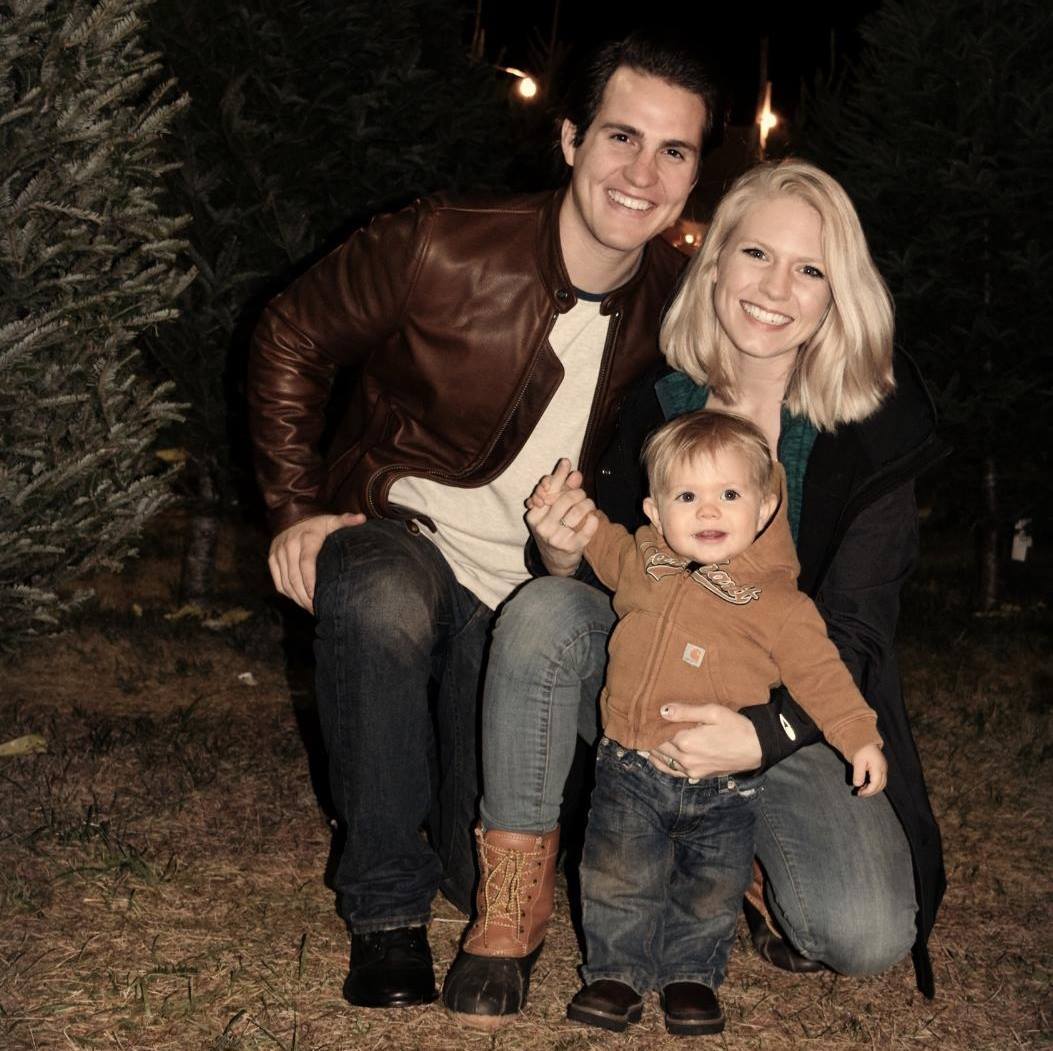 It turned out that Josh and I had a lot in common, and it wasn't just our taste in music. He eventually told me that, like me, he struggled with an on-again-off-again relationship with pornography. I didn't tell him about my secret struggle with pornography until a couple months later, simply because I was too embarrassed.
The more time Josh and I spent together, the more I realized that he and I were just alike: wanting so badly to please God, failing at that, and living with huge guilt/a feeling that we were never doing enough.
When we would struggle with sexual sin in our relationship, we would end up feeling exhausted and distanced from each other because of our guilt.
And then we would read Scriptures that said, "Then He [Jesus] said to them all, "If anyone wants to come with Me, he must deny himself, take up his cross daily, and follow Me (Luke 9:23)." Reading those and knowing that we were struggling in our relationship to please God (although we desperately wanted to) Josh and I broke up three times during our dating relationship because he or we were convinced that in doing so – in pushing away who we seemed to be loving more than God – we would be able to please God more.
Safe to say, having an on-again-off-again relationship with the man I hoped to marry was not how I envisioned things. We were both so confused and tired. We knew that we wanted to love and please God more than anything, but it also seemed that God could not possibly be happy with us when our relationship was prone to slip-ups. But we also knew that it was probably not God's desire for us to be celibate our whole lives (if it was, why would we be struggling so much with sexual sin?).
It was around that time that Josh and I came across this quote by C.S. Lewis,
"When I have learnt to love God better than my earthly dearest, I shall love my earthly dearest better than I do now. In so far as I learn to love my earthly dearest at the expense of God and instead of God, I shall be moving towards the state in which I shall not love my earthly dearest t all." -Letters of C.S. Lewis
But I like the way Gary Thomas says it in his book Sacred Marriage:
"When love is properly defined, we can never love somebody 'too much.' Our problem is that we typically love God too little. The answer is not to dim our love for any human in particular; it's to expand our heart's response to our Divine Joy."
After reading and pondering that, it really all started to make sense! Jesus didn't want us to love others less – He commands us to love others!
"Love your neighbor as yourself (Mark 12:31)." But what I had overlooked was the first part of that passage: "Love the Lord your God with all your heart, with all your soul, with all your mind, and with all your strength."
We realized that, if Jesus was our everything- the single most important thing in our lives- that EVERYTHING else would fall into place.
We wouldn't need to

try harder

to sin less, because loving Christ would make us hate our sin and turn from it.
We would begin to hate the things that God hated and love the things that God loved, in the way that God loved them! We realized that we could look at God with joy instead of guilt because He is where we found our joy. Even if, after finding our joy and purpose in Christ, we messed up, we could confess that to God and feel free to live (and rejoice!) in His freedom and grace! This simple realization was everything.
When Josh and I realized all this and felt the reality of the difference it made, we finally felt free! Free to live our lives, free from guilt, free from our sin (because we were no longer simply trying hard not to sin, but focusing our eyes on Christ and His holiness) and free to get married. We were no longer afraid of loving each other too much, because we knew that that wasn't possible if Christ was where we truly found our joy.
All this is not to say that accountability is not needed for sexual sin. Josh and I did seek out accountability while we were still dating and engaged.
But no amount of babysitting, accountability, or safety measures are going to keep you from sin if you love your sin more than Christ.
To anyone who is struggling with sin but truly desires to please God, I want to tell you that literally nothing else matters but Christ. He is who this life is all about and if we're not living for Him, we are wasting our lives.
Fast forward to now: Josh and I have been married 4 years, we have 2 beautiful children, and I write a marriage and relationships blog known as Living the Sweet Wife. I know now that God is using my experiences with past and current relationships to speak into the lives of others and even if I could go back to and change some of the moments that I wasn't proud of, there's no way that I would!
1 Timothy 1:16
"But I received mercy for this reason, so that in me, the worst of them, Christ Jesus might demonstrate His extraordinary patience as an example to those who would believe in Him for eternal life."
guest post by: Living the Sweet Wife



 

find her on: Facebook Instagram and Pinterest