VF Looks
Frayed Jeans & Suede Jacket for Spring
Feb 15, 2017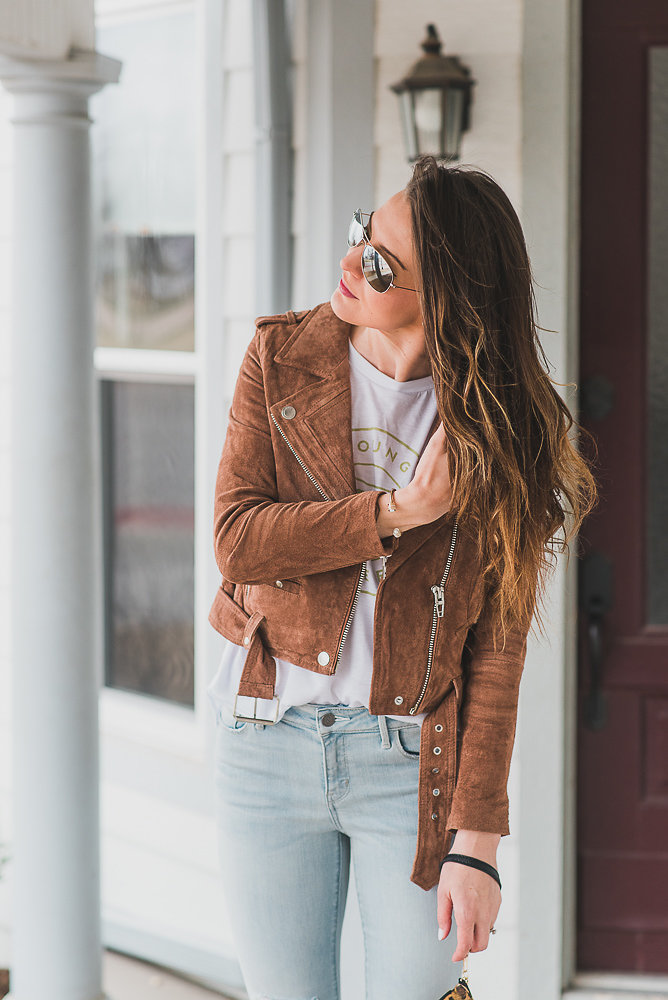 Frayed jeans are a Spring trend that I'm excited about.
This exact pair has been rotating in and out of my weekly wardrobe for the past two months, because they are incredibly comfortable and stretchy!
If you're not one for tight fitting jeans, I suggest this pair or this pair.
I like the cropped frayed jeans best, because they look feminine when paired with heels.
Aside from my frayed jeans, and my great-grandma's vintage pearl earrings, the best piece to this outfit is my suede moto jacket. "Coffee bean" is the color I bought because the neutral tone goes with anything. But it comes in other colors if you're wanting a statement jacket.
I know, some of you might be thinking that a suede jacket isn't really that "Spring-y", but that's honestly an outdated mindset. It transitions from season to season now, because of its' high-quality fabric, much like leather!
Suede can definitely be worn year round, but if you tend to stick to the fashion rules you know and love (nothing wrong with that), I suggest getting the jacket and saving it for next Fall as a staple. 😉 I can keep you updated on Instagram when it goes on sale.
Because I like to break old fashion rules – and because the weather here has been absolutely nuts – I keep finding new ways to style my jacket. I wear it over dresses and tights, but more often than not, I'm layering it over my beloved frayed jeans and one of my newest graphic tees from my collection. This white, cuffed sleeved shirt reads "Young, Saved, & Free"
I designed this shirt to counteract culture as it often states that young people need to be "wild" to experience freedom.
For a time, I bought into that lie but it did more harm than good. In all honestly, I became a slave to vices. It was the farthest thing from freedom. I just felt weighed down and never satisfied.
So, I hope to encourage a few young people reading this to start replacing the expression "young, wild, and free" with "young, saved, and free" because truthfully, the only way you (and I) can achieve real freedom in this lifetime is to be saved (by believing that Jesus died for our sins, and asking Him to be Lord of our lives).
Salvation really is the most satisfying, peaceful, and freeing thing that can ever be experienced, and that's why I've dedicated my life to telling others about it.
Have a good rest of the week, friends! As usual, my outfit details are linked below 🙂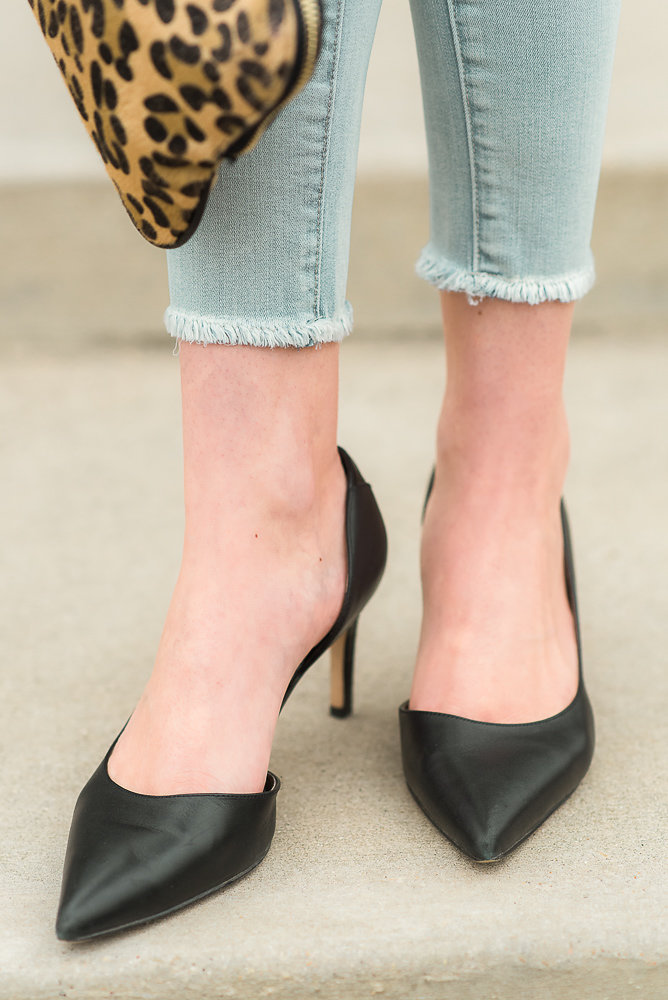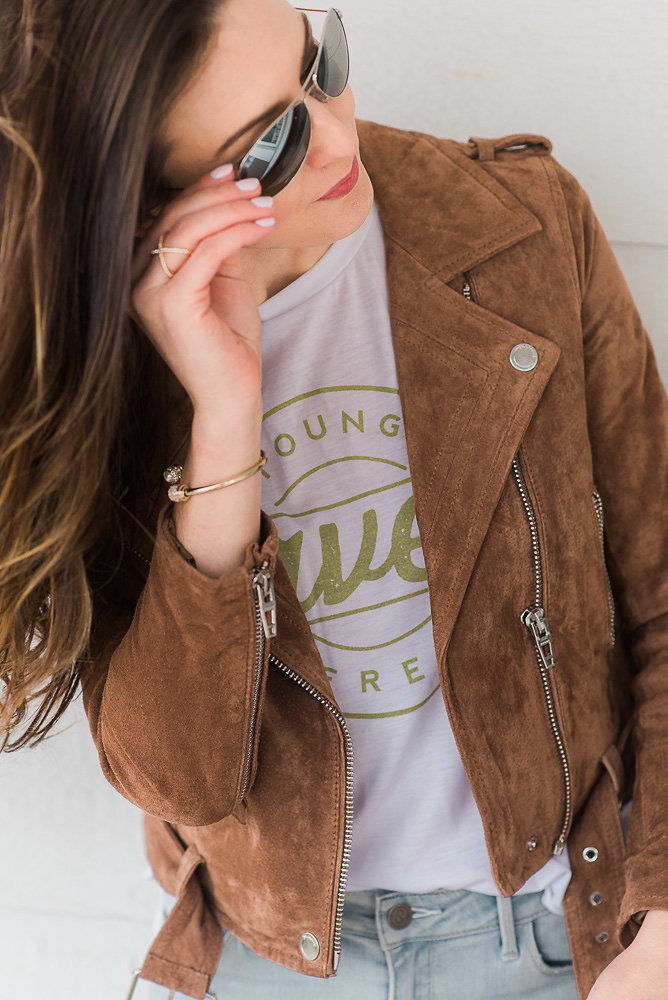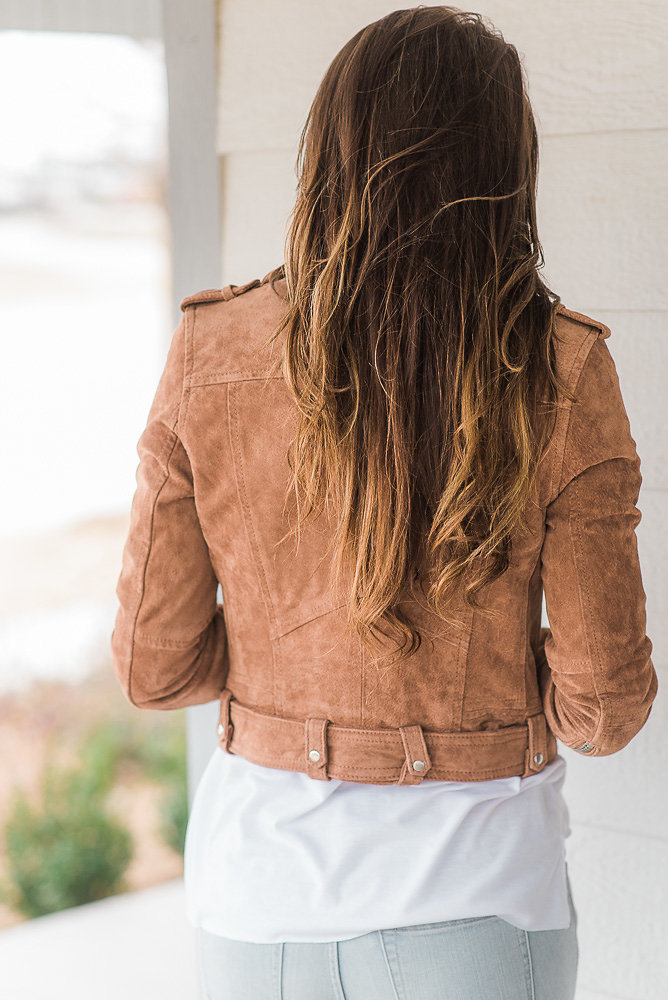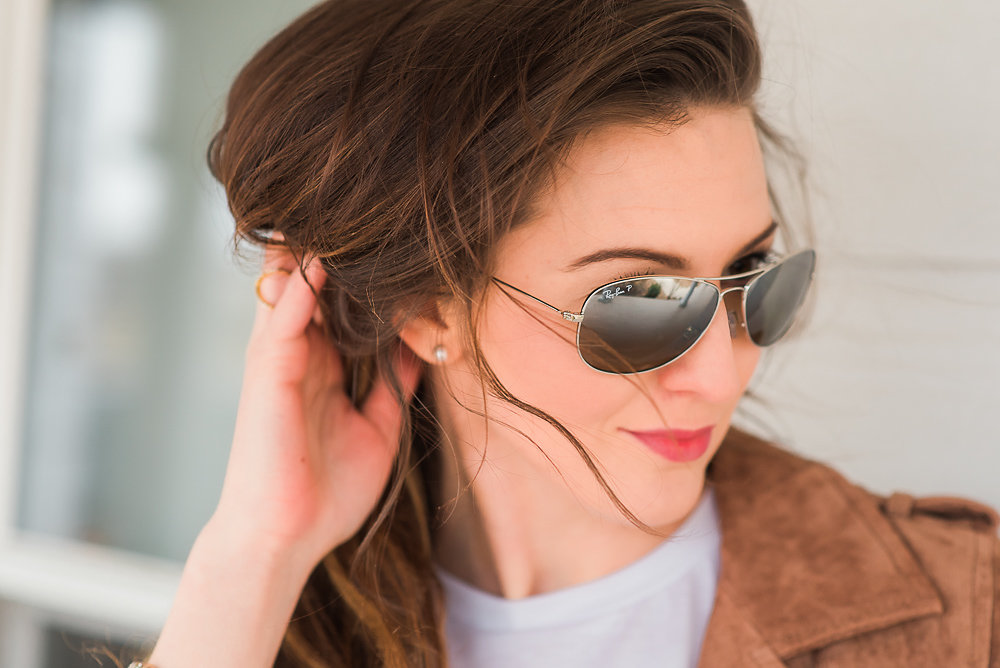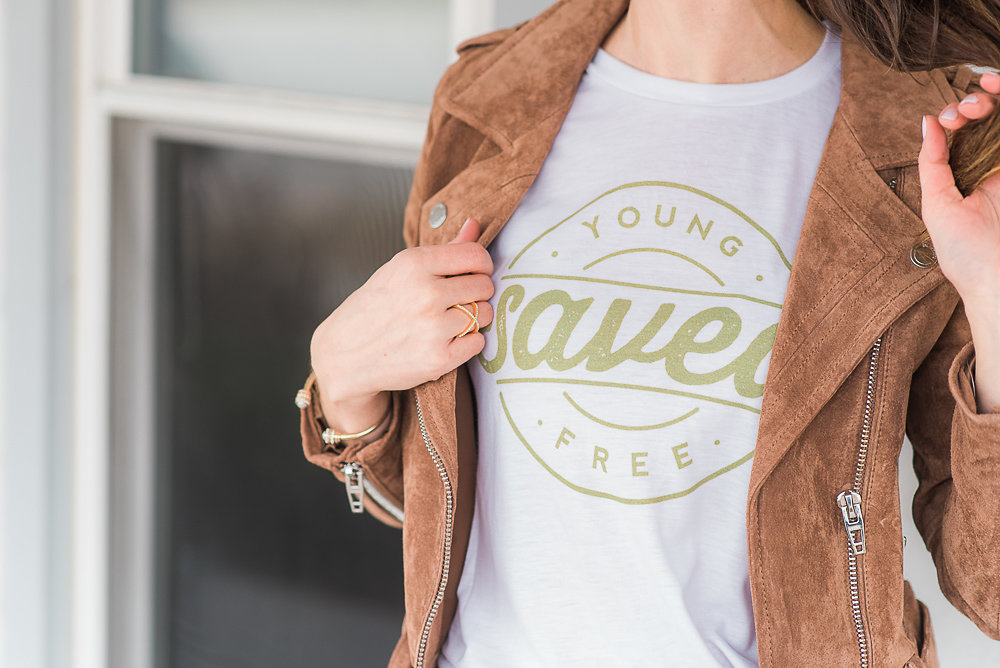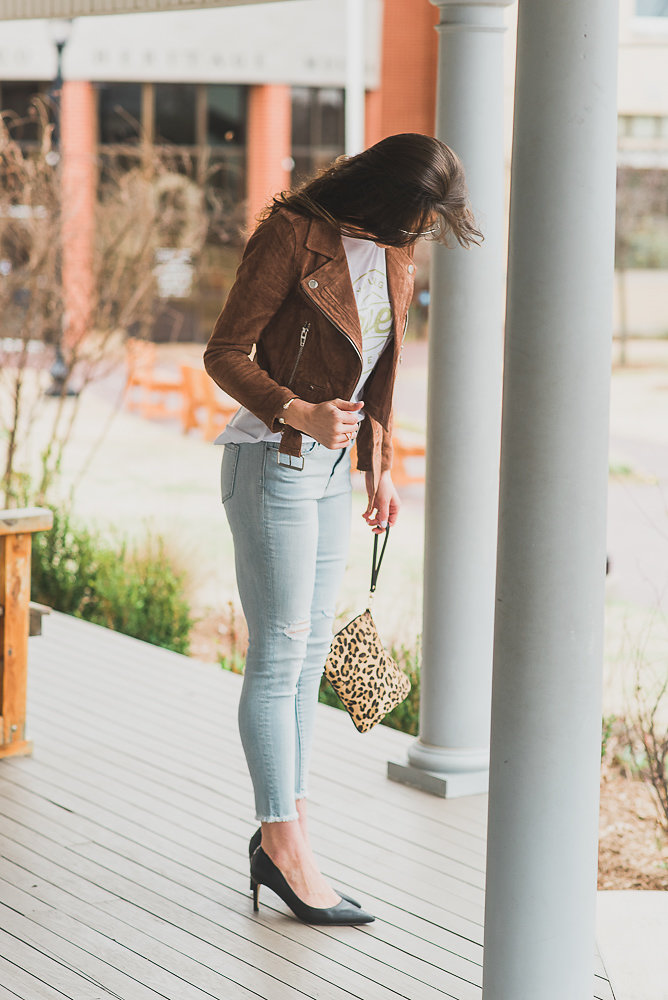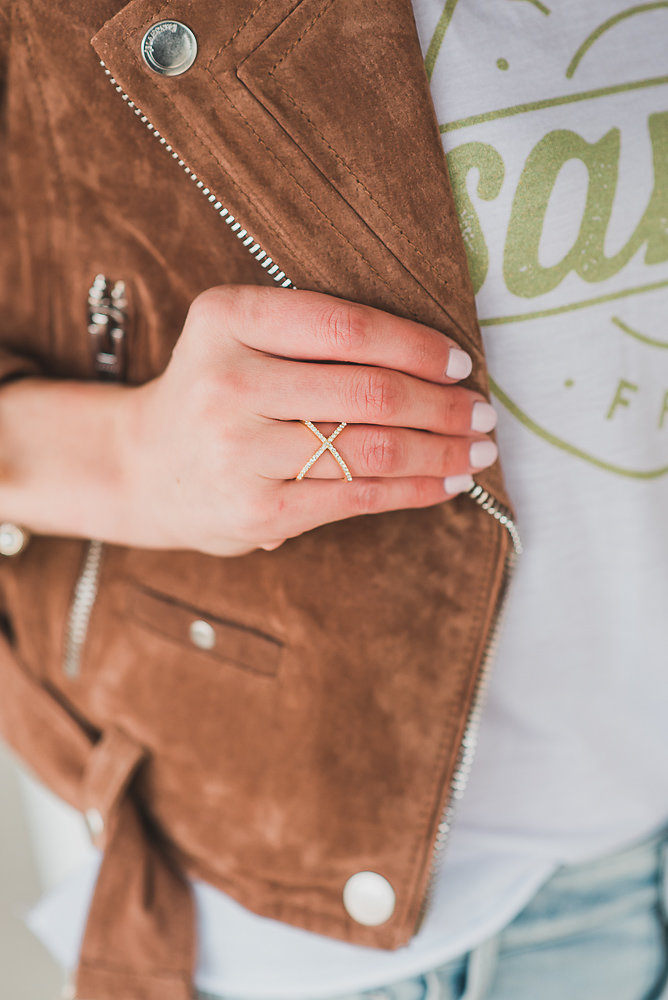 shirt: VF | sunglasses: Ray-Ban | jeans: Treasure & Bond | shoes: Sam Edelman | jacket: Blank NYC | ring: Lord & Taylor | pearls: vintage, similar | lipstick: NARS "Rita"
photography by: Bryan Grayson