Fashion
Summer Outfit For The Girl On A Budget
Jun 1, 2021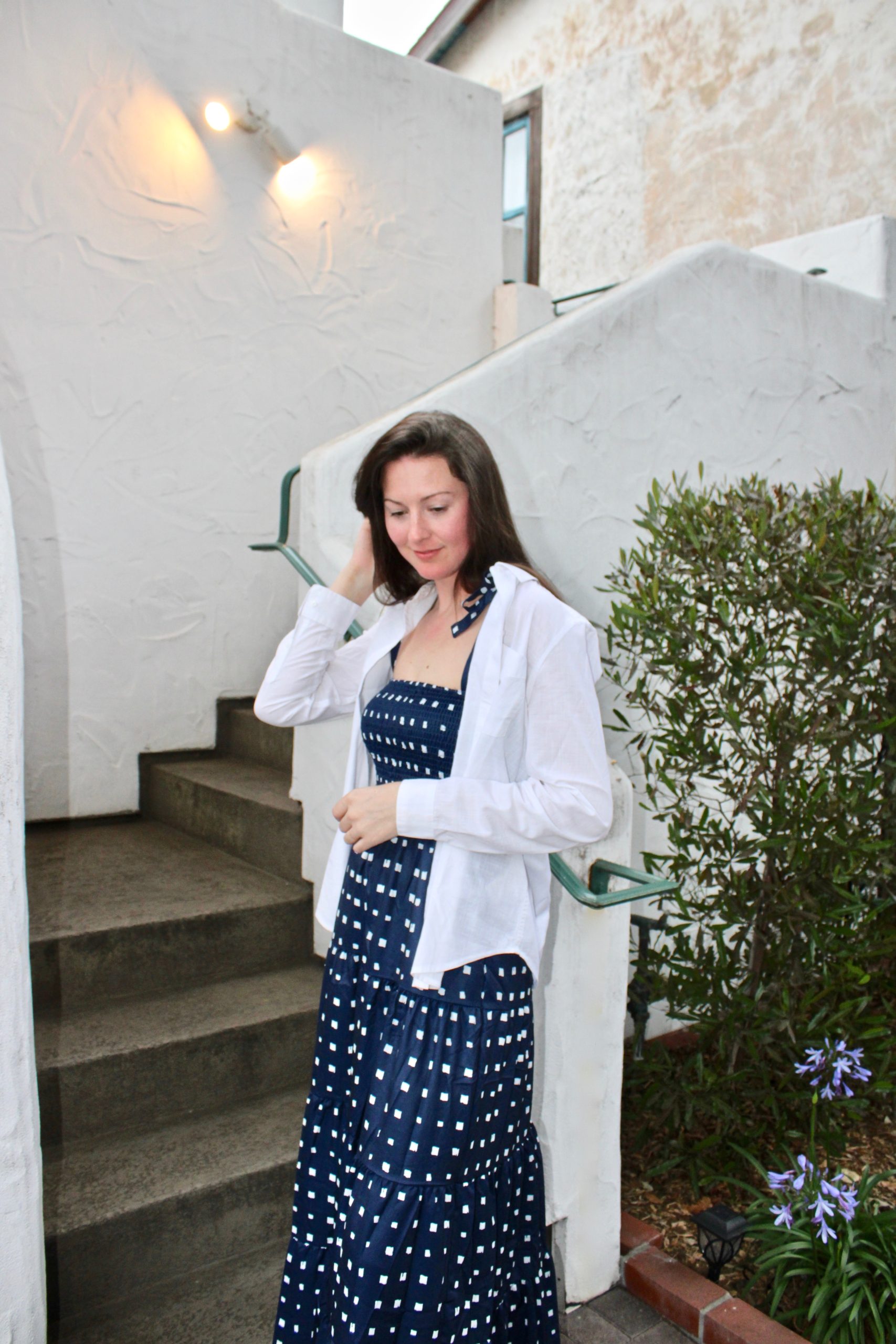 Details:
$16 dress
can be styled alone or easily layered underneath
this shirt
for an effortless French inspired outfit. Reviews for this dress (in other colors) are not great due to the ability to see through it. I cannot speak for the other colors, but this particular blue and white color is not see through at all. I purchased
covers
and didn't end up wearing them – I simply wore a strapless bra as I would with any other sleeveless maxi dress. Today, Paul and I look forward to exploring a new, charming ocean town and dining at a nearby restaurant which offers French and Italian cuisine. I hope you have a lovely day. Thank you so much for reading. I will talk to you tomorrow!